mobile phone app alerting
Leverage the availability of mobile phones to implement a comprehensive alerting channel into your organization.
Your new alarm app
The GroupAlarm app is the fast and reliable way of alerting your staff.
Get ahold of personnel quickly and reliably by having the GroupAlarm App for Android and iOS installed on their phones. Your alert will be distinct, appearing on the lock screen, while overriding notification and volume settings.
Alerting for iOS and Android devices

Always loud

Always on lock screen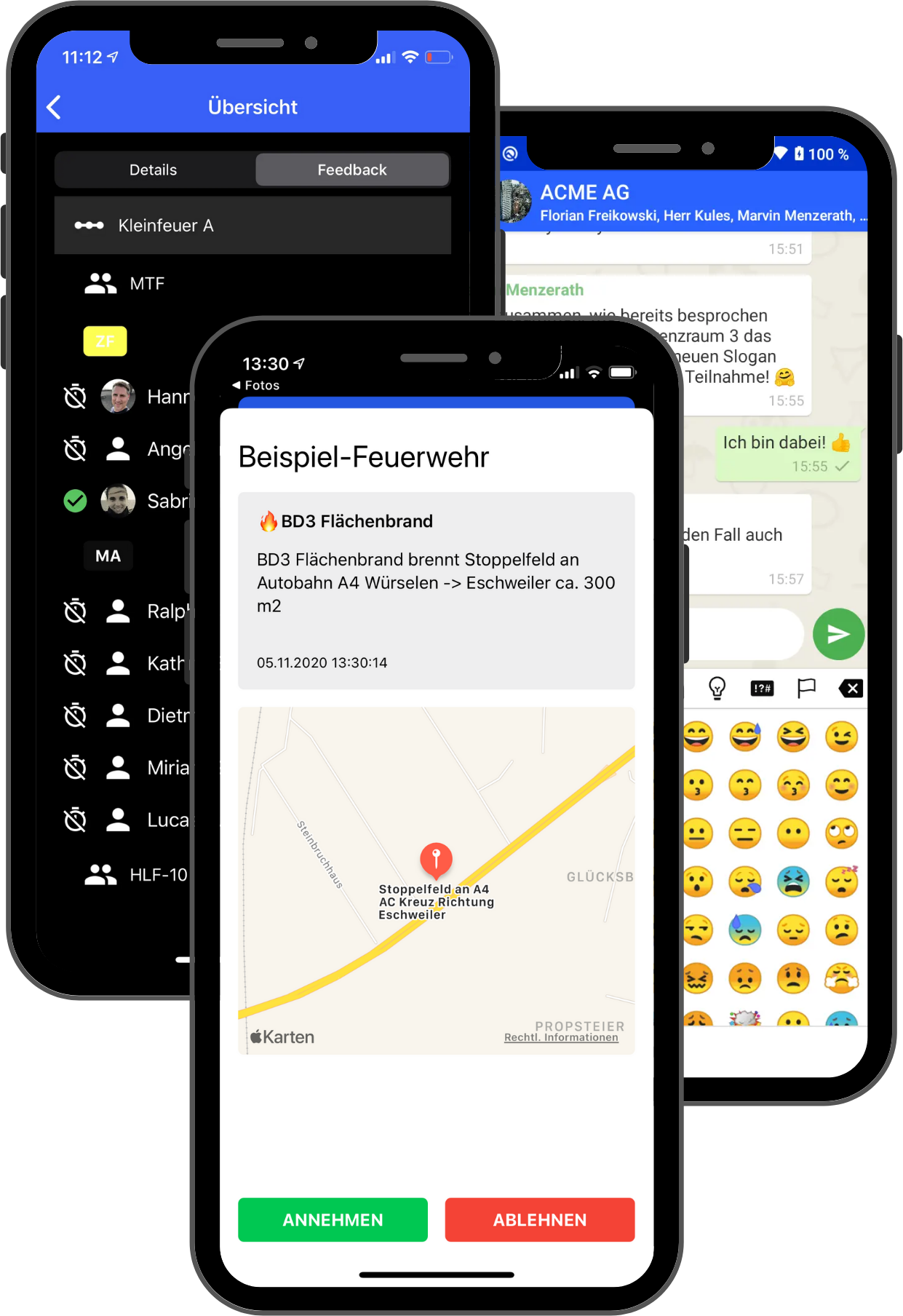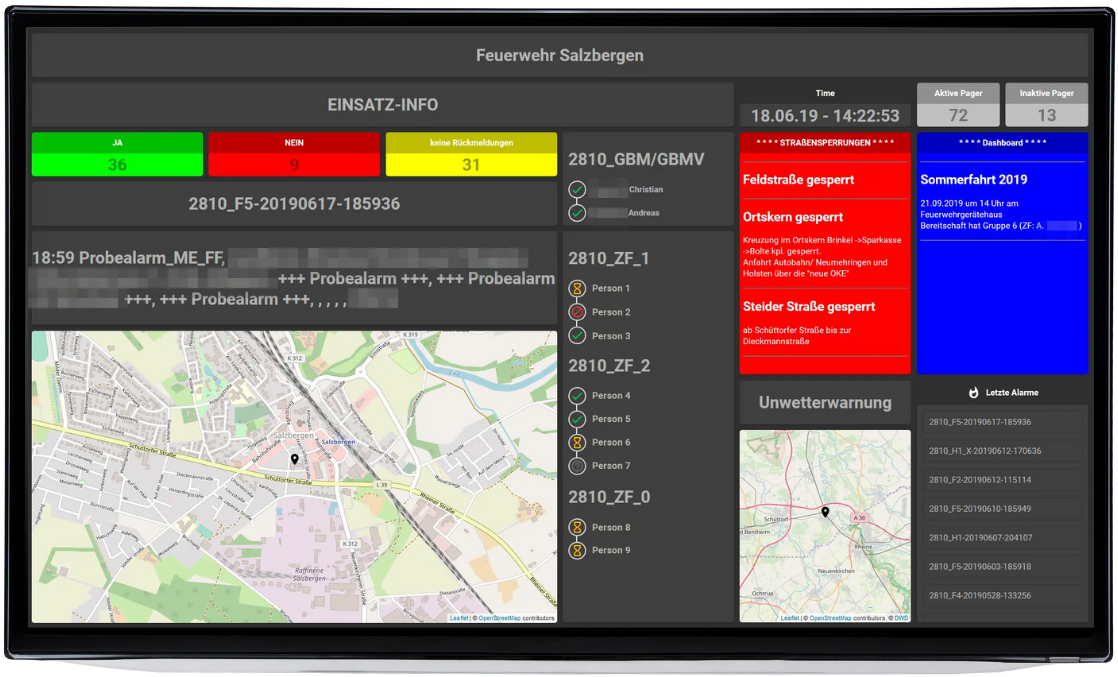 Two-Way Crisis Communication
Stay in touch with your personnel during critical events
Alerting via GroupAlarm App allows your personnel to relay acknowledgement and qualified feedback. This way, you'll know whom you reached, on what kind of support you can certainly count and whether you need to escalate alerting.
Positive and negative alert feedback

Estimated on-site arrival time

Augment communication with built-in messenger
Ready when you want to
Exert comprehensive control over your availability.
Your personnel can adjust their availability within the GroupAlarm App so that their phone doesn't go off when they don't want it to. Availability can even be triggered by Geofencing (i.e. when being on site). As an administrator, you can track how many people can be alerted.
Easy control of availability

Availability by Geofencing

Transparency over available personnel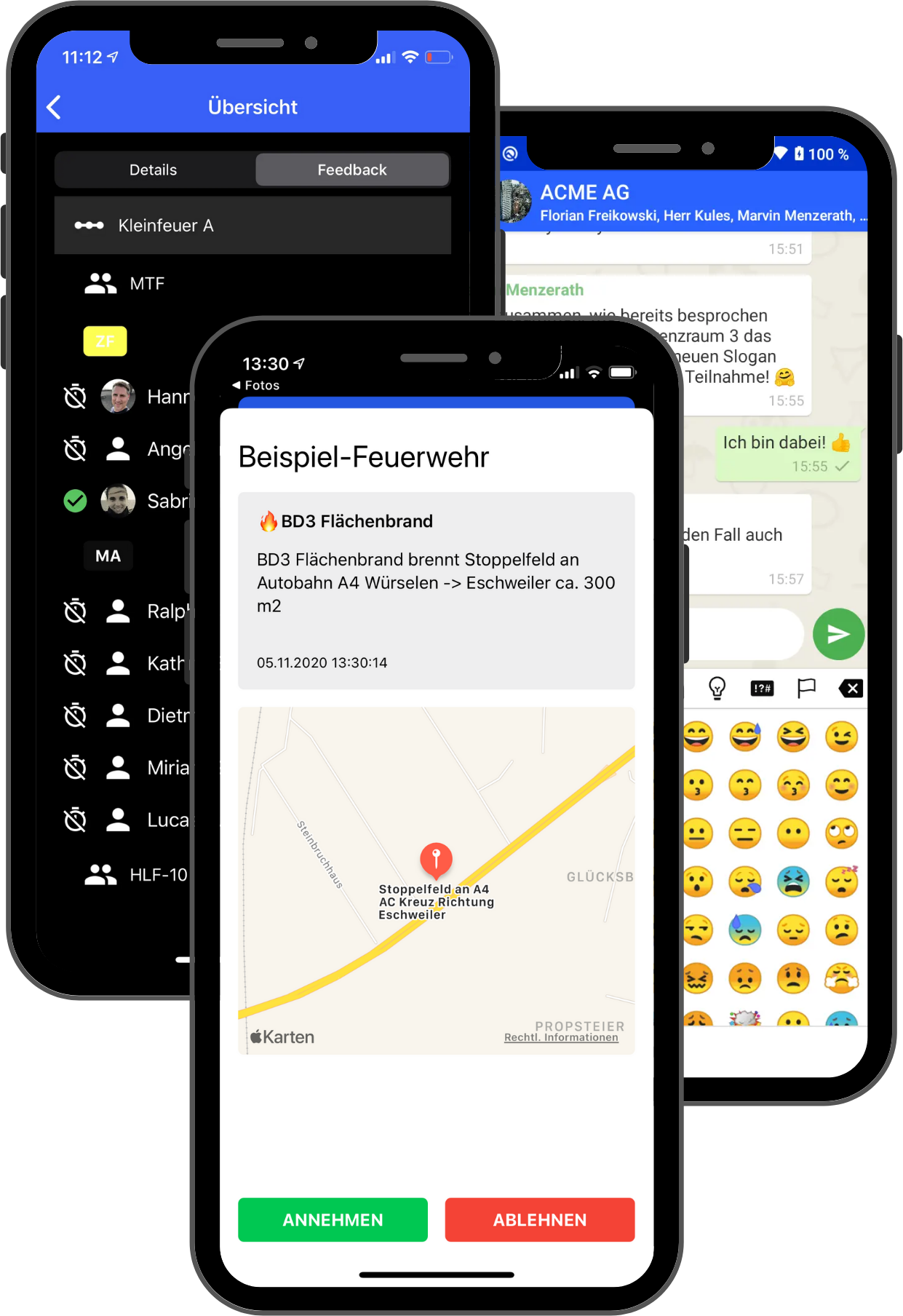 Your new all-inclusive alerting
GroupAlarm is much more than just alerting. Meaningful functions and extensions ensure more efficiency in every situation - for everyday life and emergencies. These extensions are already included in the price - this brings you planning security and price stability regardless of your usage. Because we already know from many satisfied customers: The individual use of GroupAlarm functions can change in a flash depending on the situation! Exactly then you should not have to worry about additional costs or conclude additional contracts, but simply be able to continue working seamlessly.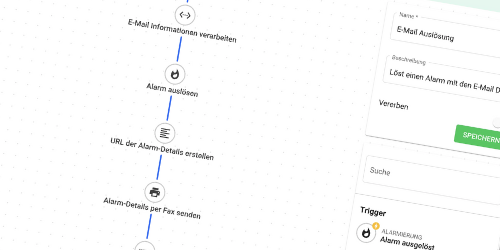 Flows
Define your own workflows, integrate GroupAlarm into your processes and processes and create interfaces to other third-party systems.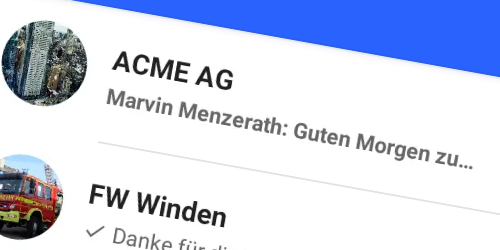 Messenger
The GDPR-compliant messenger connects as WhatsApp alternative quickly and easily the participants of your organization.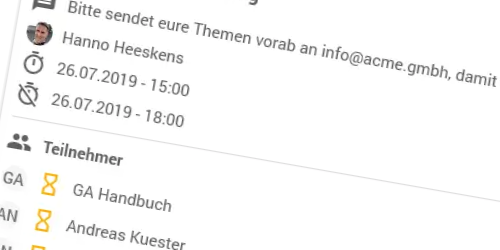 Appointments
Manage appointments and invitations for trainings, seminars, courses or workshops and invite your staff.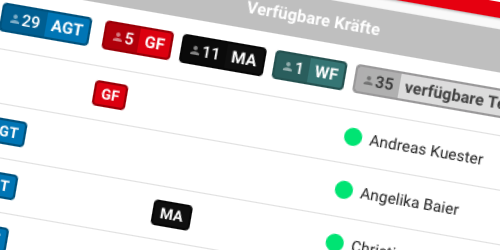 Availability scheduling
Keep an overview at all times of the availability of your forces and their qualifications.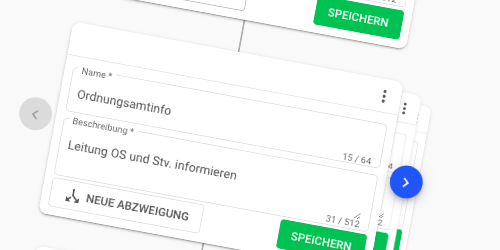 Action instructions
Digitize checklists, manual flowcharts, and complex instructions for documented processing.
Hotline
Create a functional hotline in just a few minutes with variable variable answering stations - of course under your area code.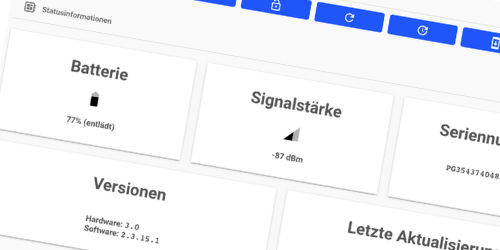 FRED-Pager
The FRED pager is your self-sufficient, redundantly connected receiving device. It uses all mobile networks available in LTE CatM1.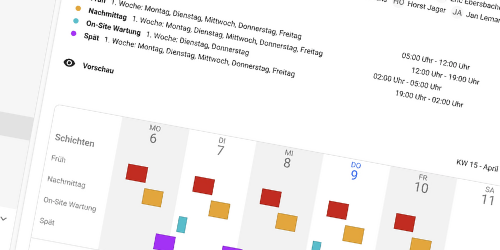 Shift plans
Plan your staff according to shift plans. Only those who are available in the current shift are alerted.
Expect more from your alerting
Extremely high availability
Guaranteed availability (> 99.9 %) is indispensable, especially for alerting. Our technology runs redundantly in several availability zones and is also continuously available to you during updates.
Security & Data Protection
With GroupAlarm, you get a GDPR-compliant provider that operates its servers exclusively in certified data centers within Germany and works with reliable partners. Certified according to ISO 27001 / SOC II.
Interfaces for your need
Control center connection
GroupAlarm provides direct interfaces or templates to be triggered by leading incident command systems. These include ISE Cobra, CKS Celios, VivaSecure DALLES, EDP, Lunasoft ELS. Programs like BOSmon, TetraControl or FMS32 are also supported.
Flexible trigger
GroupAlarm integrates any system via e-mail forwarding, IMAP mailbox or web call. Processing of attached structured data is possible (e.g. XML, JSON). Even easier is triggering via SMS or phone call.
Data exchange API
The comprehensive REST interface allows data exchange in both directions. Thus, not only all actions can be executed, but also data can be taken over from GroupAlarm, e.g. to send alarm data to RescueTablet or FireBoard.